Carrot juice
A medieval cure book said that no vegetable can cure a person better than carrots, and that carrot juice is especially beneficial, used in folk medicine for alleviating and curing several health problems.
Weight loser
Carrot juice is rich in nutrients and bio-bacteria that excellently break down fats. As such, drinking carrot juice is recommended for the overweight and those suffering from constipation, because the beta-carotene in juice strengthens the stomach walls and stimulates digestion. Carrot juice also cleans the liver and helps to excrete toxins and residues from the body.
Bone enhancer
Fresh carrot juice is rich in calcium, and drinking it helps to ensure strong bones and nails.
Body enhancer
Carrot juice is commonly known as a healing miracle beverage that is said to destroy all the viruses in the body. Carrot is comparable to onion and garlic in terms of the content of phytoncides that destroy microflora.
Carrot juice also helps to prevent osteoporosis, improve eyesight, alleviate upper respiratory tract diseases, is beneficial in case of insomnia, strengthens the nervous system and helps to fight stress.
Beetroot juice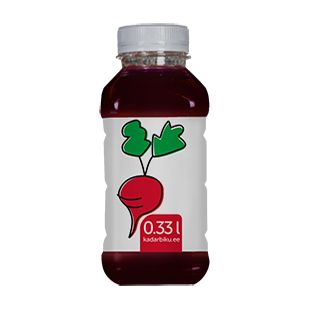 The good properties of beetroot were known more than 2,000 years ago already. Doctors in Ancient Greece recommended drinking beetroot juice for a faster recovery of the sick.
Heart and cardiovascular enhancer
Beetroot juice promotes the formation of red blood cells and stimulates haematogenesis by improving blood constituents and even correcting blood sugar level in diabetics (in the latter case, it is recommended to drink beetroot juice together with carrot juice). The juice is good in case of high blood pressure, as well as for inhibiting and preventing arteriosclerosis (buildup of plaque on artery walls), and it also stimulates the heart. Beetroot juice is also good in case of varicose veins, thrombophlebitis, blood thickening, hypertonia and various cardiac disorders.
Body cleanser and strengthener
Beetroot juice is used as a general strengthening tool in case of many different illnesses, hidden hypovitaminosis, great physical and mental stress. Beetroot juice stimulates metabolism, accelerates the excretion of residues and toxic substances from the body, and it also has an analgesic and anti-inflammatory effect. Beetroot juice enhances the function of kidneys, gallbladder and the liver and prevents kidney stones. It is recommended to drink beetroot juice to strengthen the immune system.
Helpful for women
Beetroot juice is helpful for women to strengthen the body during pregnancy. It is useful to drink beetroot juice also in case of menstrual disorders, and during climacterium it often gives a much more lasting effect than medications and synthetic hormones.
Tissue restorer
In case of alcohol abuse, the tissues damaged the most are the liver, pancreas and cardiac muscle. Beetroot juice is one of the few that helps, because organic mineral salts contained therein help to restore the tissues damaged as a result of alcohol consumption, making sure that the organs could restore at a more or less tolerable level. Beetroot juice is also helpful in restoring the body damaged by drugs: beetroot juice neutralises the toxic substances found in blood and enriches the blood with minerals and sugars; blood transports important nutrients also to the organs damaged by drugs.
In addition to all that, beetroot juice also helps in case of earache, sore throat and inflammation of the skin, and beetroot juice has also been found to have an anti-cancer effect. Beetroot juice also helps in case of allergies. But careful: the daily norm for the consumption of beetroot juice is 200–400 grams, in case of more severe health disorders a half a litre, and it is recommended to divide it into several drinks before meals. At first, beetroot juice may be diluted with carrot juice or water to help the body get used to it.
Cabbage juice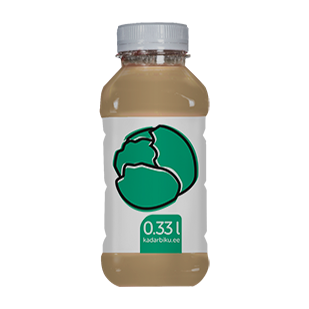 Cabbage has been known as a cultured plant for at least 4,000 years already, and its healing properties have been known just as long. Roman doctors recommended using cabbage leaves on sores and bruises to help them heal, and US scientists proved in the mid-twentieth century that fresh cabbage juice improves gastric ulcer and duodenum ulcer.
Body cleanser and weight loser
Cabbage contains plenty of water and carbohydrates, nearly half of which is made up of indigestible fibres — these improve intestinal functions and help to excrete cholesterol and excess water from the body. Cabbage juice therefore has a cleansing and weight losing effect. Fresh cabbage juice contains many minerals (phosphorus, chlorine, iodine, etc.) that help to clean the mucosa of the stomach and intestines.
Ulcer healer
Cabbage juice contains S-methylmethionine (also known as vitamin U) that has a healing effect in case of gastritis and ulcer, increasing the blood flow in the stomach and helping to strengthen the inner lining protecting the stomach.
In case of an ulcer or duodenum disease, it is recommended to drink three glasses of cabbage juice every day for one month and afterwards as a follow-up treatment 4–6 months later.
Alleviator of colds
Cabbage juice helps to alleviate the cold – warm juice can be used to gurgle the throat, or it can be consumed with honey. Cabbage contains the same quantity of vitamin C as oranges or lemons.
Healer of wounds and traumas
Roman doctors already recommended placing warm washed and crushed cabbage leaves in cloth bags on furuncles, ulcers, chilblains and haemorrhages. Cabbage juice also helps to treat festers, ulcers, burns, stomatitis and eczemas.
In Russian tradition, cabbage juice is known as an ancient health drink, and it is said to be especially beneficial in alleviating hangovers. Cabbage juice contains substances that prevent the formation of carcinogenic compounds and neutralise toxins – cabbage juice is therefore an efficient assistant in treating and preventing cancer. Cabbage juice is also good during juice fasting.
Attention: in case of high gastric acidity, care should be taken when consuming cabbage juice.
Fruits and berries used in Kadarbiku smoothies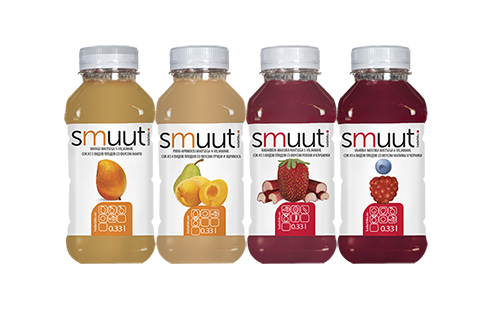 Banana is one of the oldest and most important cultured plants in the world that has been grown as a cultured plant for over 3,000 years. The ingredients in bananas help to decrease the risk of cancer and help to treat kidney stones and high blood pressure. Banana can also be a good assistant in recovering from hangover.
Apple has been considered a mystical or forbidden fruit in many traditions. Today, apples are probably the most popular fruit with the largest number of varieties. The saying "An apple a day keeps the doctor away" is well-known.
Strawberries were praised for their beauty, aroma and healing properties already in the antiquity. The abundant content of iron in strawberries has even become a myth among the people. An advantage of strawberries is also a profusion of various antioxidants, which help to decrease the risk of cardiovascular diseases. Strawberries also have a strong anti-inflammatory and immune-strengthening effect.
Orange juice has been considered an integral part of a healthy diet for ages. A glass of orange juice covers the body's daily need for vitamin C. Inosine contained in oranges decreases the risk of vascular calcification.
Mango has been used for food for more than 4,000 years already, and it has been called a divine food and the king of fruits. Mango puree is rich in important vitamins and mineral, and it is excellent as a diet food due to its high fibre content.
Bilberries improve metabolism, visual acuity and blood supply of the retina. Fresh bilberries have been used to treat liver and gallbladder problems, intestinal inflammation and ulcers. Bilberries are also excellent in case of indigestion. The content of antioxidants inhibiting the aging processes in the human body is very high in bilberries.
Raspberries have been regarded highly in folk medicine as an efficient means to reduce fever for ages already, and it has also been considered the grandmother to aspirin. Raspberries are rich in antioxidants, which help them protect the body against premature aging. Raspberries stimulate urinating, stop bleeding and have an antibacterial and analgesic effect. Raspberries also decrease the sugar level in blood. Only a few know of another valuable property of raspberries – they help in case of nausea.
Rhubarb has been used as a medicinal herb in China for thousands of years. Studies have shown that rhubarb could decrease the risk of cancer, and the high content of fibres helps to treat indigestion. Rhubarb decreases the cholesterol content in blood and has an anti-inflammatory and anti-allergy effect.
Pineapple contains iron, calcium and other valuable minerals and vitamins A, B and C. It is good for the memory, nerves and bone tissue. It is recommended to drink pineapple juice also in case of gastric hypoacidity. As the majority of the carbohydrates found in pineapple is made up of a well-known source of energy – fructose – the juice should also be useful for those engaging in physical activity. Pineapple juice is also good for those who wish to keep their weight under control.
The benefits of pears haven't been talked about a lot, but they are nevertheless a valuable foodstuff. Pears contain iron, calcium and vitamin B that are good for the heart and the blood pressure. Thanks to pectin, pears are also good for excreting toxic substances from the body and have a good effect on digestion. Pears also contain less sugar than, for example, apples do.